Solutions geared for high-performance & optimization of your team.
We customize our training to create long-term success after the duration of training.
Combined with several years of industry exposure in high-demand technologies.
Offering the flexibility and convenience that works best for your team.
Your team is your asset and their skills are the catalyst to your success.
As a leader in providing advanced training, we offer complete training solutions for a wide variety of technologies in IT, Business, Manufacturing, Real Estate, Healthcare and more. Each module taught heightens the success of your team. Your team's satisfaction is our top priority.
Let's build stronger teams together.
Contact us.
A few things we're great at:
Delivering only the best to your team.
a WIDE RANGE OF TRAINING that is high in demand in the marketplace.
future proof courses that will keep your team ahead of the competition.
highly qualified instructors with exposure in various technologies.
WE offer full cyle solutions that meet your comprehensive needs.
Our Registered Partners
& Former Clients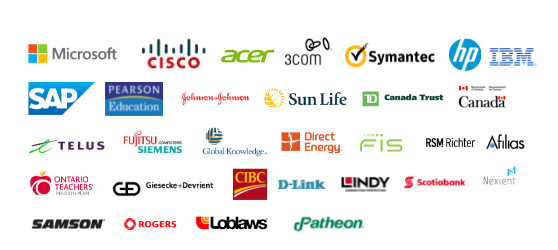 Take your team to new heights.
Don't take our word for it – here's what some of our clients have to say:
UWIN Pro has helped me to consolidate my knowledge and build a solid foundation on UNIX. The teachers are very patient and the course was conducted in a very professional manner. The material was highly relevant to the subject and I passed the Sun Certified System Administrator for Solaris 10 (SCSA I & 2) tests on my first try. I also got 3 job offers and accepted a job in a reputable bank as a Solaris System Administrator enjoying a very comfortable return for my efforts. Thanks!
I had a chance to study at UWIN PRO institute Scarborough campus and I literally found the staff very helpful and responsive. The teaching staff is also very knowledgeable and professional. It was a great experience for me to be a part of this institute. The classroom and the environment are extremely pleasant. They are also flexible on the class schedules. I used to take classes on weekend because I wanted to be available for any potential job opportunities.
I would recommend this institute to everybody. If anyone is looking for any career enhancement UWIN PRO is the answer. Thanks.
I am satisfied with the course and the instructor. They very practical and gave so much information about the subject and also on the role itself. Very accommodating and responds to questions well.
Employers may pay a premium for the proper education and experience so that you might earn more by doing the same job in a larger company. These could be some of the strongest negotiating points in your following performance review, job interview, or request for a […]
Congratulations on landing a new job!  Now what? If the head of state or any political candidates are required to plan what they will achieve in their first 100 days in office, let's have some strategies to help you lay a strong foundation in your first […]
Are you thinking about learning a new language? We have tips for you to start it as extracted from the Guardian. 1. Make realistic, specific goals You have decided to learn another language. The first thing you need to do is ask what you want to achieve […]